About Live@MetroSonic
On Friday, Feb. 7th, we're hosting another installment of Live @ Metrosonic featuring EMEFE and hosted by comedian Myq Kaplan, with special guest Smoota and a DJ set by 81Neutronz. Attendees will be treated to an awesome night of music, entertainment and art, presented in a setting that fosters expressive, inspired performances, & encourages audience interaction, all with an open bar (8pm-11pm) and some really cool surprises.  As this is a private event for members and band guests, our "in studio" audience is as close and connected to the performers as you get, and literally become part of the show.  Enjoy the after show dance party or chill in the lounge with the band.  This is truly a unique experience, one not to be missed!  And for all of you who can't make it here, the entire event is broadcast Live in HD on our home page and on YouTube.
Ticket purchase for this event is available at the TOP of this page.
This week's show is proudly sponsored by The Brooklyn Brewery.
A singer and trombone player, Smoota writes steamy, sensual songs with a directness and honesty unusual in music. His groovy, provocative, and arousing style has drawn comparisons to Serge Gainsbourg, Barry White, Bryan Ferry, Peaches, and Beck. Renowned for his passionate trombone playing and tours with TV on the Radio, Sufjan Stevens, and Spoon, Smoota has developed a reputation for a rare combination of alluring lyrics and warm, erotic sounds.

Myq Kaplan is a comedian named Myq Kaplan (pronounced "Mike"). He is a 2010 Last Comic Standing Finalist and has appeared on the Tonight Show, the Late Show with David Letterman, Comedy Central Presents, Conan, and many other places that you might not care about. You can listen to Myq's podcast, Hang Out With Me, on the Keith and The Girl network. His debut CD, Vegan Mind Meld, was one of iTunes' top ten best-selling comedy albums in 2010, followed by Meat Robot in 2013 and the upcoming Small Dork and Handsome in 2014. The Comedians magazine calls him "a comedy machine, in the best possible way. the way that some machines vend soda or prevent other machines from killing future revolutionaries – that's how Myq Kaplan does comedy: relentlessly, methodically, unblinkingly."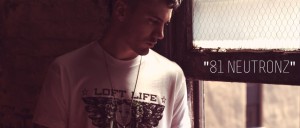 Nick "81Neutronz" Low-Beer is a composer, audio engineer and performer/DJ best known for his Electronica, Ambient and Hip Hop music. As a composer, Nick is credited for his contribution to the track which became "Cinderella Man" on Eminem's Grammy Award winning album "Recovery". Nick has also worked with genius British electronic musician LX Paterson and completed various projects for film and television for Broadway Legend Sergio Trujillo, choreographer behind Jersey Boys, Memphis, and Leap Of Faith.